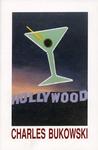 Hollywood
by
Charles Bukowski
My rating:
4 of 5 stars
"The racetrack was important to me because it allowed me to forget that I was supposed to be a writer. Writing was strange. I needed to write, it was like a disease, a drug, a heavy compulsion, yet I didn't like to think of myself as a writer. Maybe I had met too many writers. They took more time disparaging each other than they did doing their work. They were fidgets, gossips, old maids; they bitched and knifed and they were full of vanity. Were these our creators? Was it always thus? Probably so. Maybe writing was a form of bitching. Some just bitched better than others."
Henry "Hank" Chinaski can't believe he is still alive. His hard drinking, hard living contemporaries are all dead. He is the last barfly standing. He has simplified his life, married a good woman, cut down his drinking, quit eating sugar and red meat, and relaxes by going to the racetrack everyday. The diseased part of his life, the writing, is still there humming in the back of his brain, regardless of how much he drinks or how many horse races he watches. He has to write.
"I was hot with words."
After decades of being poor and ignored, he finally gets his chance when Hollywood comes calling and wants him to write a screenplay. He doesn't write screenplays, but the money they are offering is outrageous. He decides he won't write a great one, but he is quite capable of writing a good one.
"A bird flies, a snake crawls, I change typewriter ribbons."
There is no way to prepare for Hollywood. The movie is on. The movie is off. The egos, the pettiness, the illogical thinking, the extravagant gestures, the insecurities, and the constant upheaval is at first stressful for Hank, but as he starts to get his bearings the whole situation becomes more amusing. It really is no different than when he worked for the Post Office.
His wife Sarah sums him up.
"Your greatest strength," said Sarah, "is that you fear everything."

"I wish I'd said that."
There can be a certain serenity achieved when you finally realize that everything is to be feared, that nothing, nobody, and nowhere are safe. Death and pain can find you anywhere. Henry has experienced more than his share of disappointment, criticism, and loss, and now that he has finally scored a big financial hit... he is bemused.
He has made enemies with his writing.
"My enemies are the source of half my income. They hate me so much that it becomes a subliminal love affair."
He never pulled any punches. The more people rail against his writing the more copies he sells. Women think he hates them, but it is much more complicated than that. He just doesn't treat them any different that he treats anyone else. He talks about a novelist, someone not unlike himself, who he admires.
"What I liked best about him was that he had no fear of the feminists. He was one of the last defenders of maleness and balls in the U.S. This took guts. I wasn't always pleased with his literary output but I wasn't always pleased with mine either. "
"The booze loosened those typewriter keys, gave them some spark and gamble."
Like the actor that does cocaine before a performance, or the stockbroker who takes speed before giving a million dollar pitch, or the car salesman who can only be who he feels he needs to be when he is on meth, Hank performs better, writes better, when he has been drinking...heavily. A large percentage of our population self-medicate for several different reasons, maybe to ward off depression, maybe to perform at a perceived higher level beyond ourselves, or maybe in an attempt to escape everything. Tune in. Tune out. We are forced to be someone other than ourselves for too many hours a day. Sometimes we need help to escape, and sometimes we need help finding ourselves again.
Henry Chinaski is Charles Bukowski's alter ego. Most, if not all, of Bukowski's work is autobiographical, so whatever happens to Chinaski in some form or fashion probably happened to Bukowski. When Bukowski was approached by Hollywood to write a movie script, the result was the critically acclaimed movie
Barfly
(1987) starring Mickey Rourke. There is this poignant scene in the book where Henry and Sarah go to see the movie at the theater and arrive early, so they can see how many people come out of the theater from the early showing. One, Two, five, eleven, and on and on. I understand that need for validation. It is impossible to separate Bukowski from his books which is maybe why the criticism stings him more because those being critical aren't judging his books or his characters, but judging him.
If you've never read a Charles Bukowski, and you want to ease into his work, this is probably the best place to start. He isn't as irreverent or crude or "misogynistic" or as perverse as his other books. You'll meet a baffled survivor, unsure of why he has been given all this extra time and wondering how much more he is going to have to do. As long as he lives, he will have to write and that is exactly what Bukowski did.
If you wish to see more of my most recent book and movie reviews, visit
http://www.jeffreykeeten.com
I also have a Facebook blogger page at:
https://www.facebook.com/JeffreyKeeten
View all my reviews